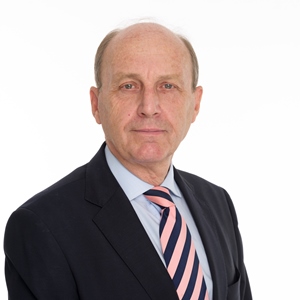 Anthony Bass
Quality Control Manager
Anthony joined Beaufort in 2014 and currently leads the Quality Control (QC) team. The QC team review all financial advice given by advisers to ensure that it meets requirements of suitability and Beaufort's professional standards.  The QC team also maintains the Financial Promotions Register, through which all employees and Beaufort Financial advisers go to gain approval of any financial promotion before it is published or issued externally.
Prior to joining Beaufort, Anthony worked as Development Manager for Compliance Consultants, Threesixty Services LLP, where he was responsible for liaising with both existing and potential IFA clients, to provide support with compliance and regulatory changes, and guidance with developing their businesses.
Before working for Threesixty, Anthony was a Broker Consultant with provider Old Mutual Wealth in London where he was responsible for maintaining and enhancing business volumes from a panel of IFA's in central and west London.
Outside of work, Anthony is a keen runner and has completed nine London Marathons in recent years and is looking to complete a tenth in the near future.
Address: Kingsgate, High Street, Redhill, RH1 1SH

Phone: 07826 815 861
Having had the pleasure of working with Tony for a number of years, I found him to be a man of great integrity and honesty. He is a very customer focused person and always keen to help clients and colleagues alike. He was extremely loyal to the company and was liked by everybody. A real gent.

- Brod Whiting, Head of Technology Solutions - Threesixty Services LLP