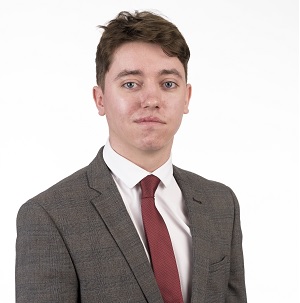 Conor Cassidy
Trainee Operations Specialist
Conor Joined Beaufort in October 2017, he works in the operations team as a trainee operations specialist where he is responsible for a wide range of activities including the productions of Beaufort Standardised Portfolios (BSPs) to help oversee the implementation of changes to the models and the rebalances.
Before joining Beaufort, Conor worked at Marathon School Supplies where he was tasked with managing and updating the stock, as well as aiding in the creation of logos before going to print.
When not in the office, Conor is a keen sports fan and consumes vast amounts of sports on the screen, everything from boxing to rugby, as well as watching, he likes to regularly play tennis, squash and football.
Address: Kingsgate, High Street, Redhill, RH1 1SH

Phone: 0345 241 5347