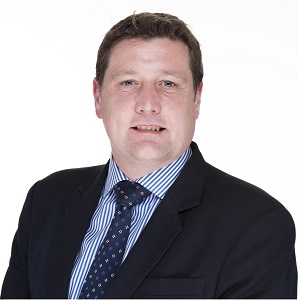 Paul Freedman
Investment Analyst
Paul is an Investment Analyst for Beaufort Investment and he joined the team in 2018. He is responsible for analysing, selecting and recommending the most suitable investments for the Beaufort fund ranges. With 15 years' Investment Management experience and most of it specific to multi-asset strategies he brings to Beaufort Investment a knowledgeable and valuable background.
Prior to Beaufort Investment he was a multi-asset Associate Portfolio Manager with Charles Stanley where he assisted the team with portfolio construction, modelling and asset allocation implementation. At Charles Stanley, he was exposed to a broad range of investment themes and underlying securities.
Prior to Charles Stanley, he was a multi-asset Investment Manager Assistant with Baring Asset Management where he implemented the team's investment decisions, invested flows and monitored risk and performance. At Barings, he garnered a variety of global multi-asset exposure by being responsible for a variety of underlying assets ranging from vanilla equity and fixed income to derivatives and infrastructure investments, mostly across the US and Asian portfolios.
Prior to Barings, he was a Fiduciary and Oversight Research manager with Citi. Being the depositary department, Paul was able to develop his compliance understanding and was relied upon by all of Citi's Fund Manager clients to accurately interpret and explain existing and prospective regulations to them. Paul was also commended for developing sophisticated and user-friendly monitoring tools to assist their clients with their compliance.
In his spare time, Paul enjoys reading, travelling the UK, the outdoors and classic cars.
Address: Kingsgate, High Street, Redhill, RH1 1SH

Phone: 0345 241 5347