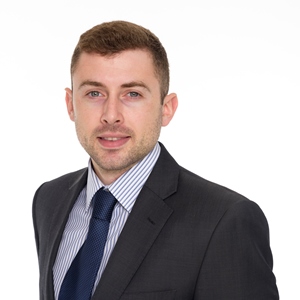 Ryan Kell
Operations Specialist
Having previously worked in various other industries, Ryan joined the Beaufort Group determined to demonstrate his dedication, commitment and work ethic. He quickly learned new skills across a range of operational and compliance functions within the firm.
Ryan's methodical and diligent approach to his responsibilities, has made him a valuable part of the firm's operation of systems and controls, to ensure that high standards are maintained for all clients and partner firms.
In his evenings, Ryan likes to relax in front of the TV, watching his favourite programmes and sports channels; if his girlfriend allows him the remote control! Ryan also enjoys playing football for Forest Row Football Club and socialising with his friends.
He likes to think of himself as a great explorer and has travelled to many different destinations including the likes of Zambia, Botswana, Vietnam, Laos and Thailand.
Ryan is fast developing his skills in a range of areas and has recently decided to pick up the study books again. He recently passed the UK Financial Regulation unit of the Investment Operations Certificate and is now studying for the second unit.
Address: Kingsgate, High Street, Redhill, RH1 1SH

Phone: 0345 241 5347
Ryan has a wide range of tasks which he tackles head on. I find him to be highly dedicated and eager to learn.

- Steven Scott, Head of Quality Assurance - The Beaufort Group